In the past, I've made the quintessential pink heart shaped pancakes with sprinkles and whipped cream for Valentine's day breakfast.  My little loves were expecting them again this year.  However, this sneaky mama changed things up on them and decided to go for one of our favorites.  Scones!  We LOVE scones at our house!  My girls have been eating them since they were little.  We've served them for tea parties, baby showers, brunches and even for two birthday parties.  Check out the sweet little blueberry scones we served at our sweet Raggedy Ann birthday party
Valentine's day seemed to be just the special occasion for scones!   So I whipped up a double batch of our favorite scone recipe, World's Best Scones! From Scotland to the Savoy to the U.S.  and cut them out using a heart cookie cutter. Voila!  Seriously, this recipe really is the best.  Your scones will come out light, flaky and buttery.  For time sake,  I made ours 2 days in advance and froze them so all I had to do Valentine's morning was preheat the oven and bake!  We served them with fresh strawberries, strawberry jam, butter and mascarpone cheese (because we didn't have any clotted cream).  The mascarpone actually wasn't that bad.  I will definitely use it again in the future if I can't get my hands on the real stuff.  Yum!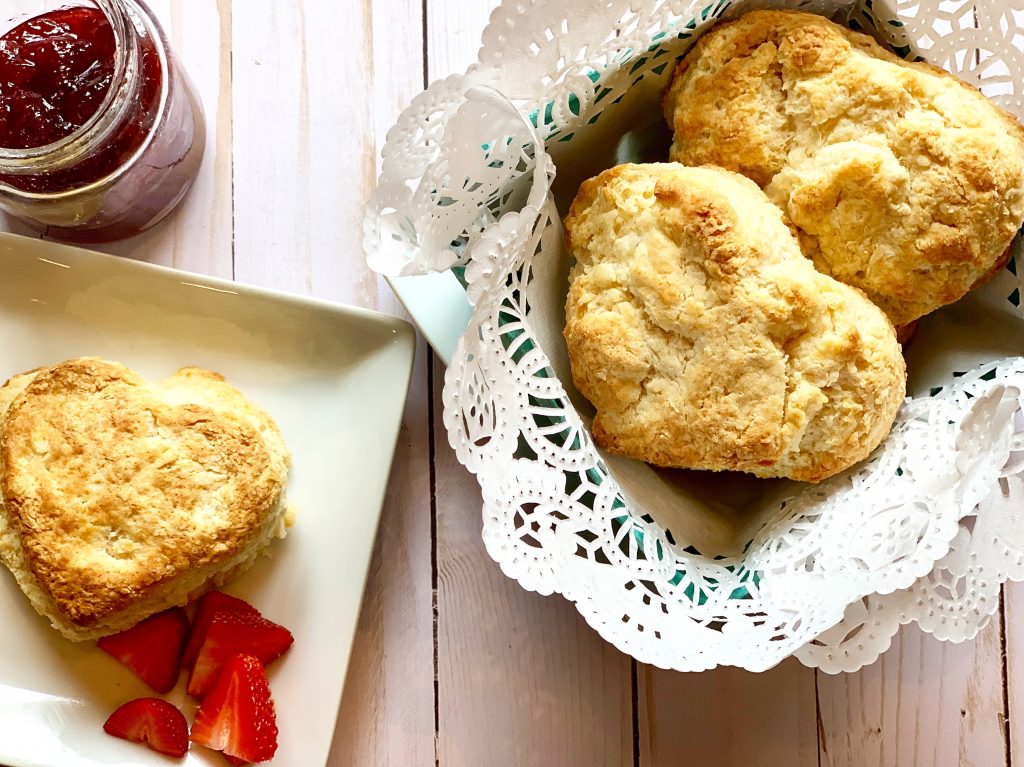 One of our other Valentine's Day traditions is to dip our own strawberries.  Check out all of our fun toppings for our very own chocolate covered strawberry bar!
Not in the mood for chocolate (what?!!) or strawberries? Try this super easy recipe for heart shaped Valentine's shortbread cookies.