Well,  we didn't catch a Leprechaun but we sure had a whole lot of fun trying to!
We excitedly ran to our traps St. Patrick's day morning and  every one of our traps had been set off!   That little guy was so close!  He left a trail of chocolate gold coins that led straight to our refrigerator.   Boy did he GET US with his GOTCHA sign, green milk and candy rainbow slide!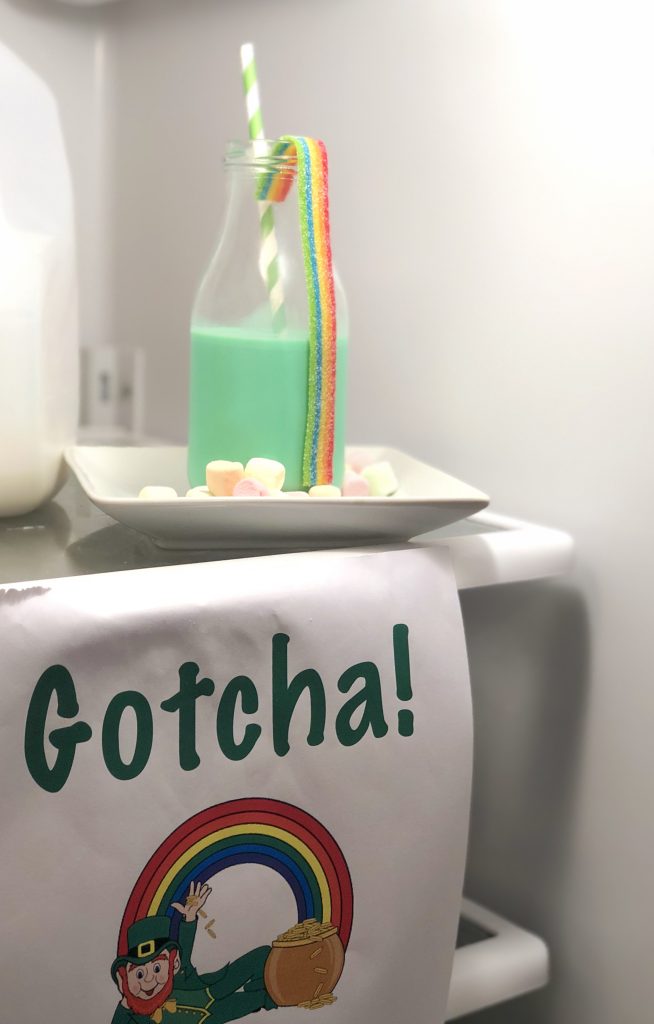 The girls were amazed that a real Leprechaun had been in their refrigerator!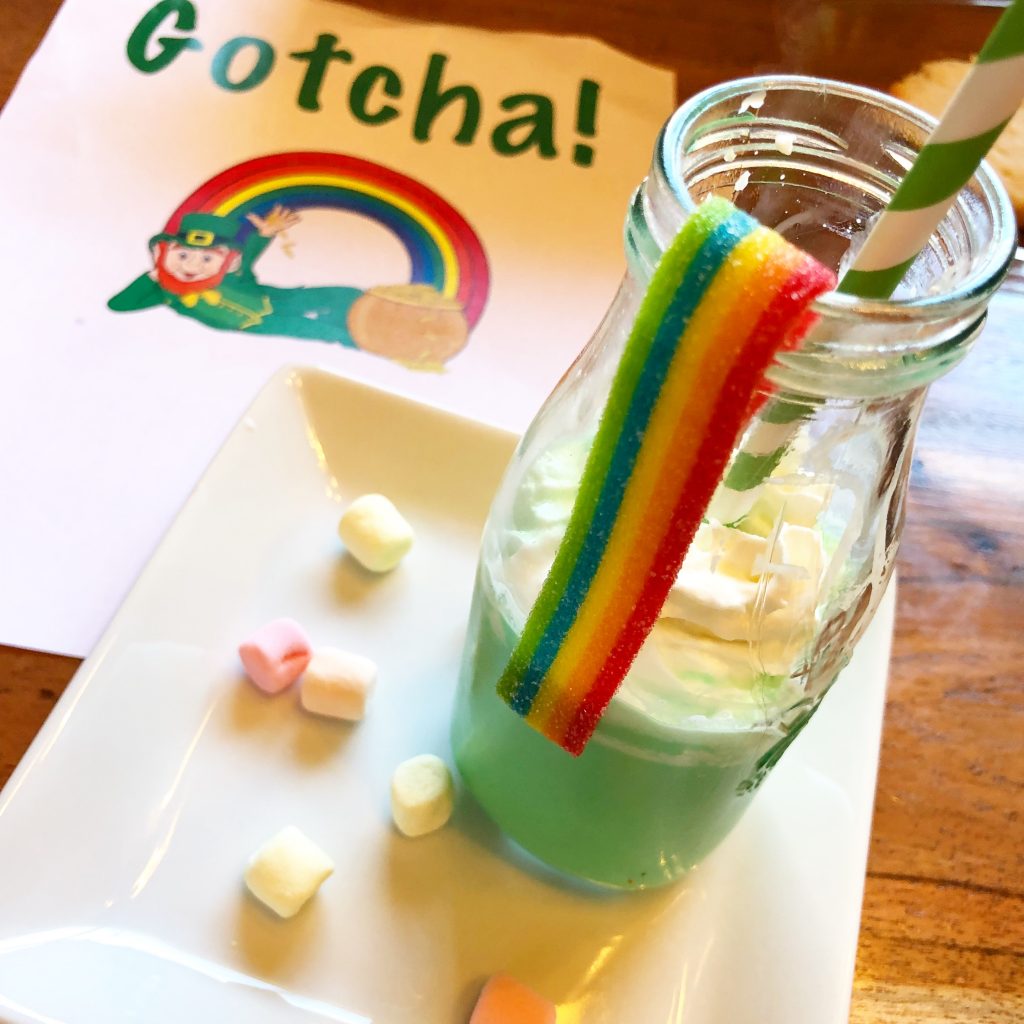 Next year, little fellow! Next year!
Here's a look at this year's traps: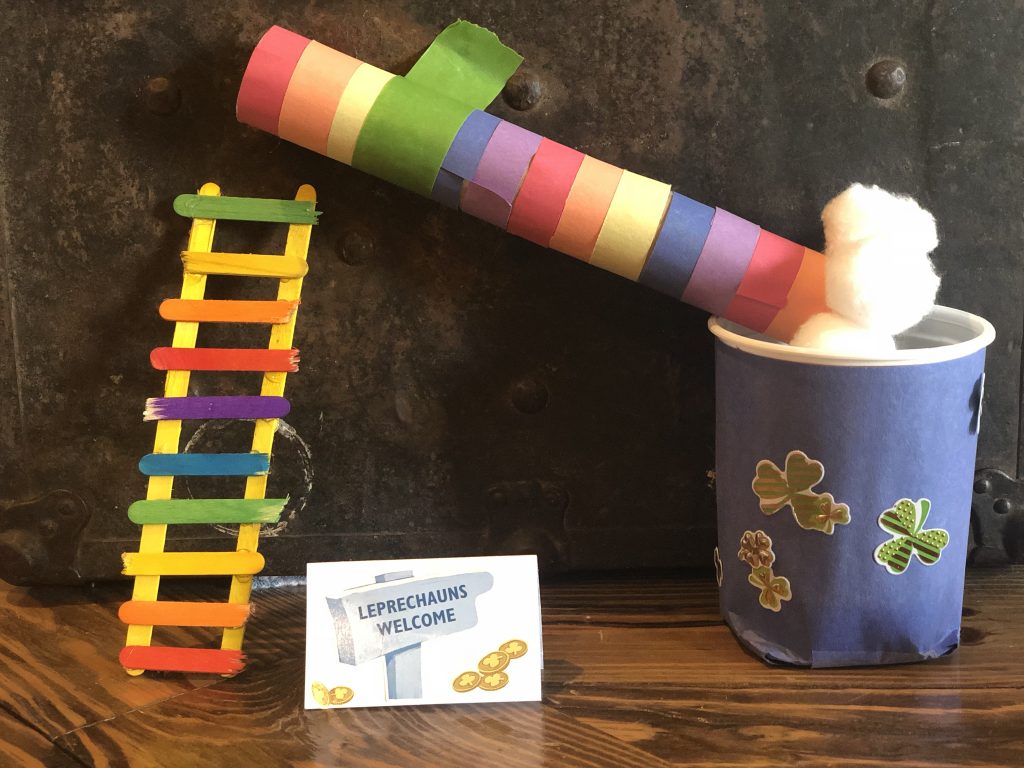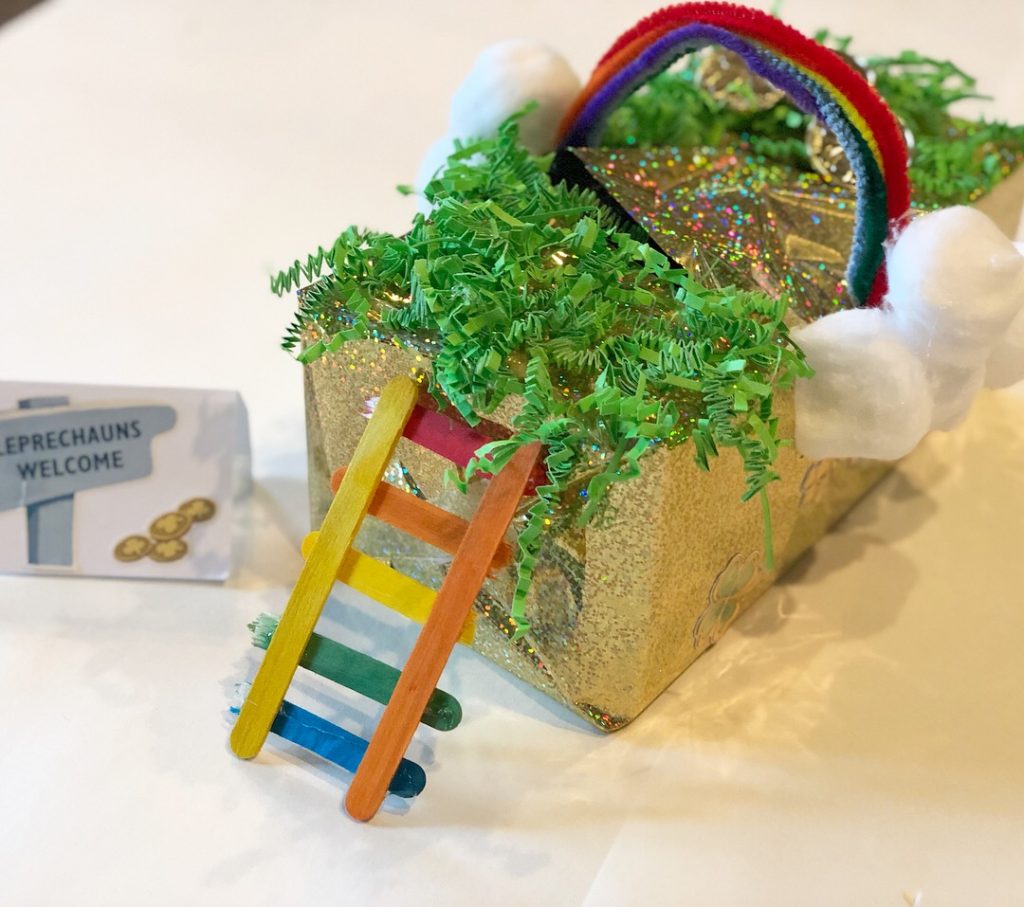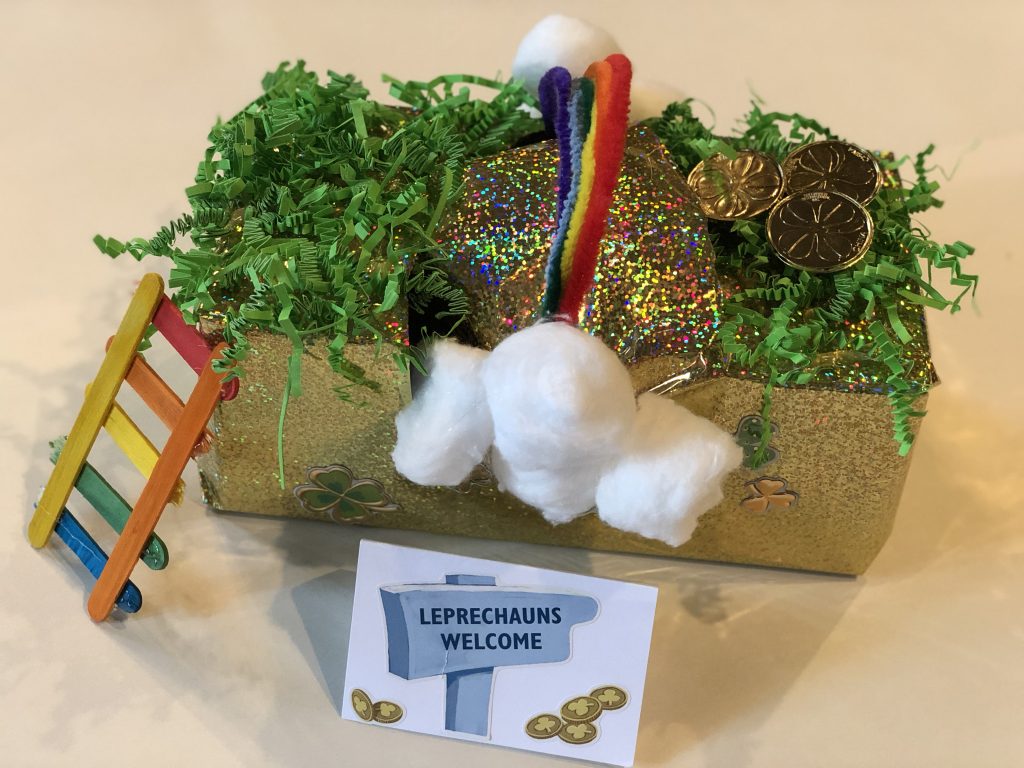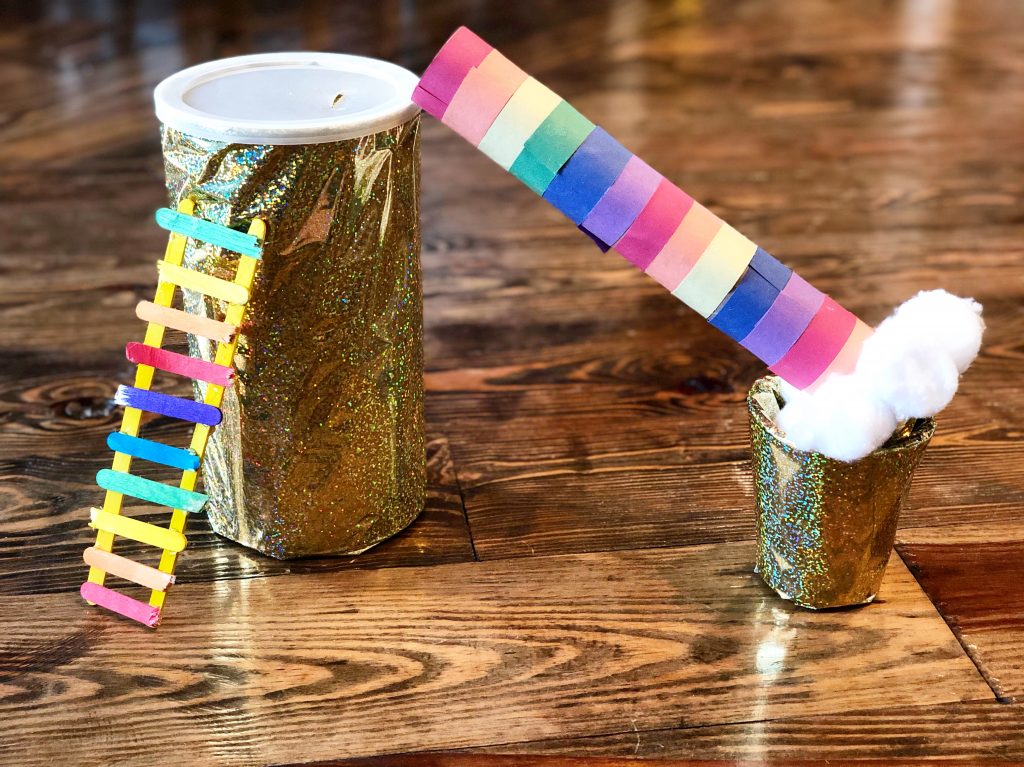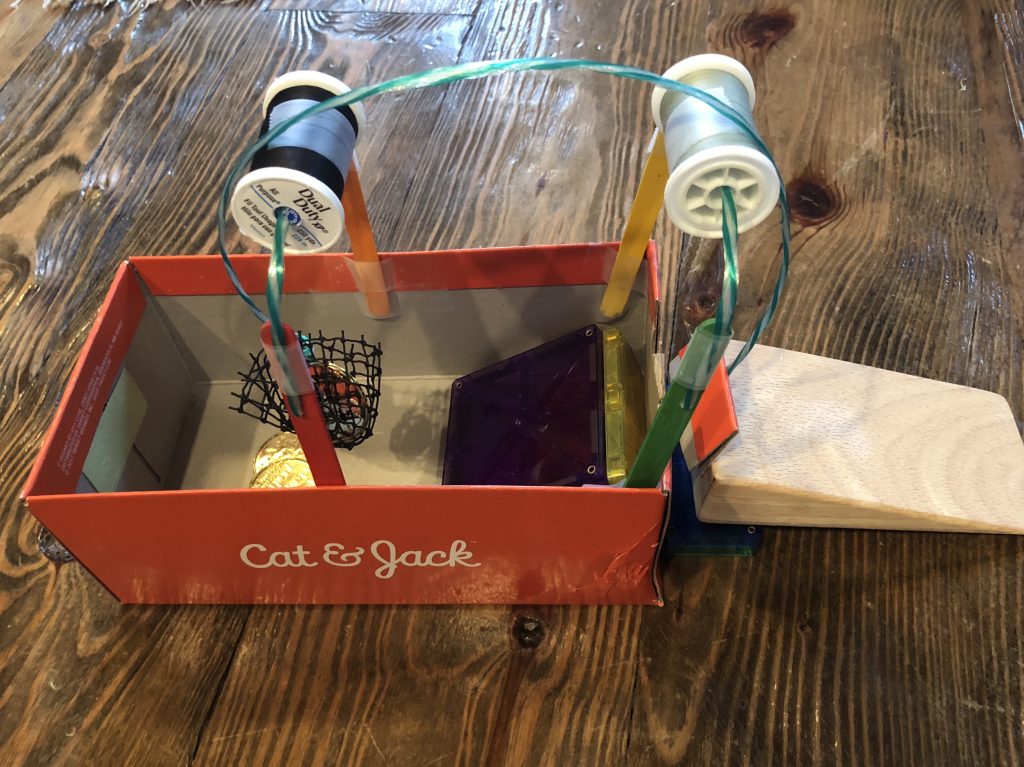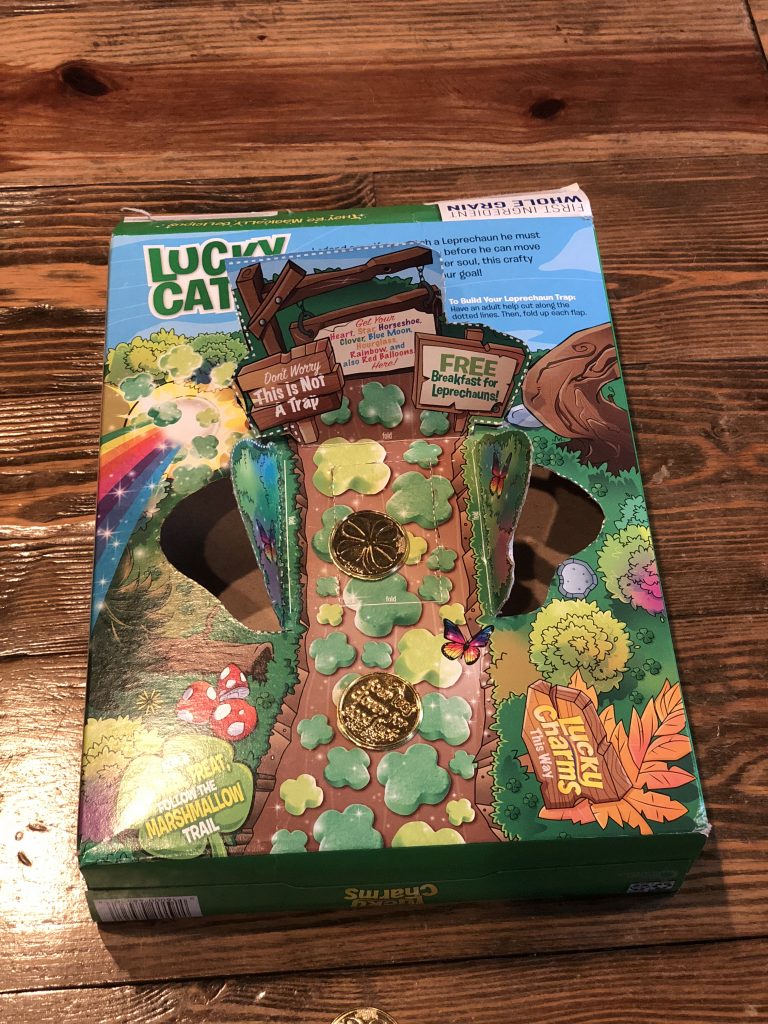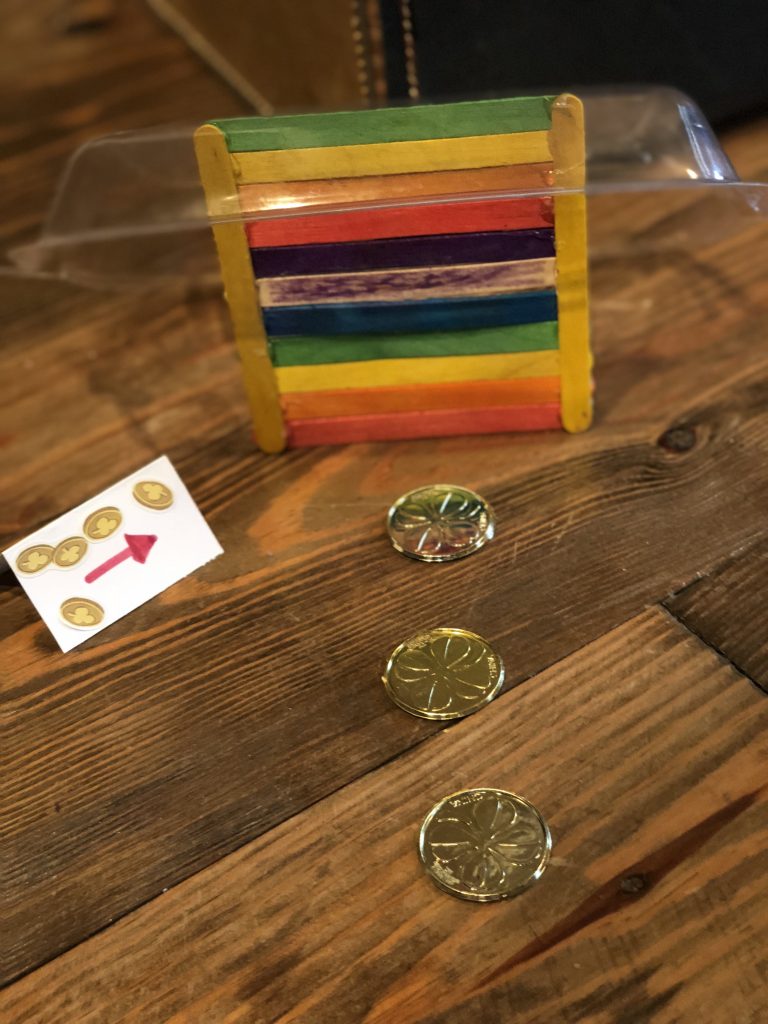 Be sure to check out our 2019 Leprechaun traps and all of our fun St. Patrick's day activities!