Taco 'bout a cute party favor!  I'm in love with how these mustache favors turned out!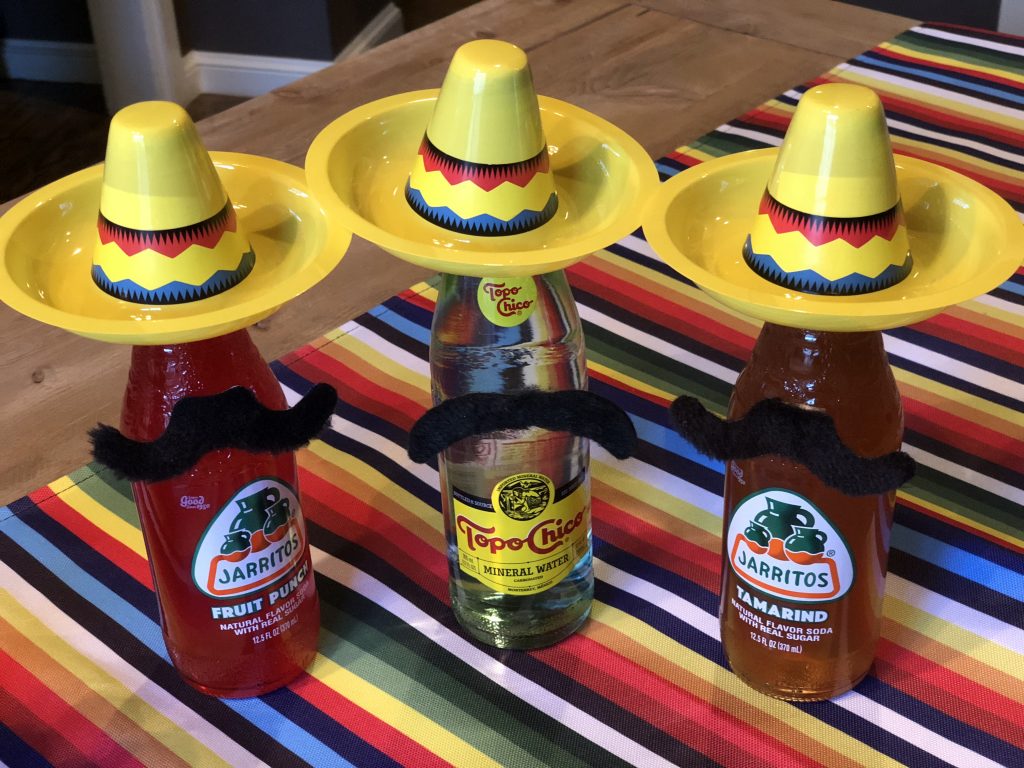 Miss 4 is about to become Miss 5 and what could be a more fitting way to celebrate her 5th birthday then with a giant Five and Fabulous Birthday Fiesta on Cinco de Mayo.  Ole! Check out our recipe for watermelon aquas frescas and our  Cinco de Mayo table decorations
We put together a whole bunch of these mustache bottles to give to all of her guests.  They are so simple to put together, it feels like cheating.  They are perfect for a kid fiesta, but imagine the possibilities for an adult fiesta (think Tecate, Dos Equis, Corona).  I'm pretty sure the kids are going to have a hard time picking out their favorite flavor.
Supplies:
1 bottled Mexican soda, water. or beer per guest
1 sombrero per bottle
1 mustache per bottle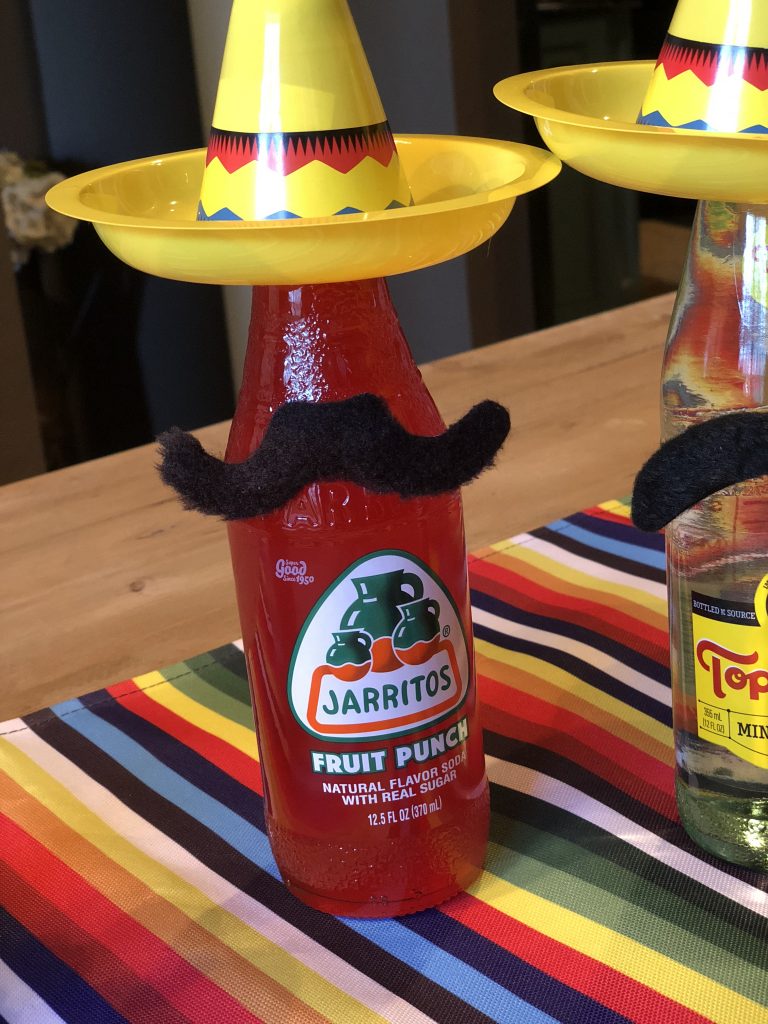 We picked up a variety of Jarritos Mexican soda at our local Mexican grocery store.  They cost .64- 1.25 each.
Here are some fun and interesting facts about Jarritos:
The Jarritos company was founded in Mexico in 1950.
the original flavor was coffee.  When that didn't go over so well, they added flavors like mandarin, tamarind, lime, strawberry, guava, grapefruit, mxcn cola, pineapple,jamaica (hibiscus flower), mango,  and fruit punch.
Jarritos are made with pure can sugar.
Jarritos means "little jugs" in Spanish.  Fruit aquas frescos was originally stored and sold out of little clay jugs.
Jarritos is the best selling, naturally flavored soft drink brand in Mexico
We also picked up a case of Topo Chico Agua Mineral at Walmart.  They were about $7.50 for 12 bottles.  This is a great option for guests that don't drink soda but still want to have an authentic Mexican beverage.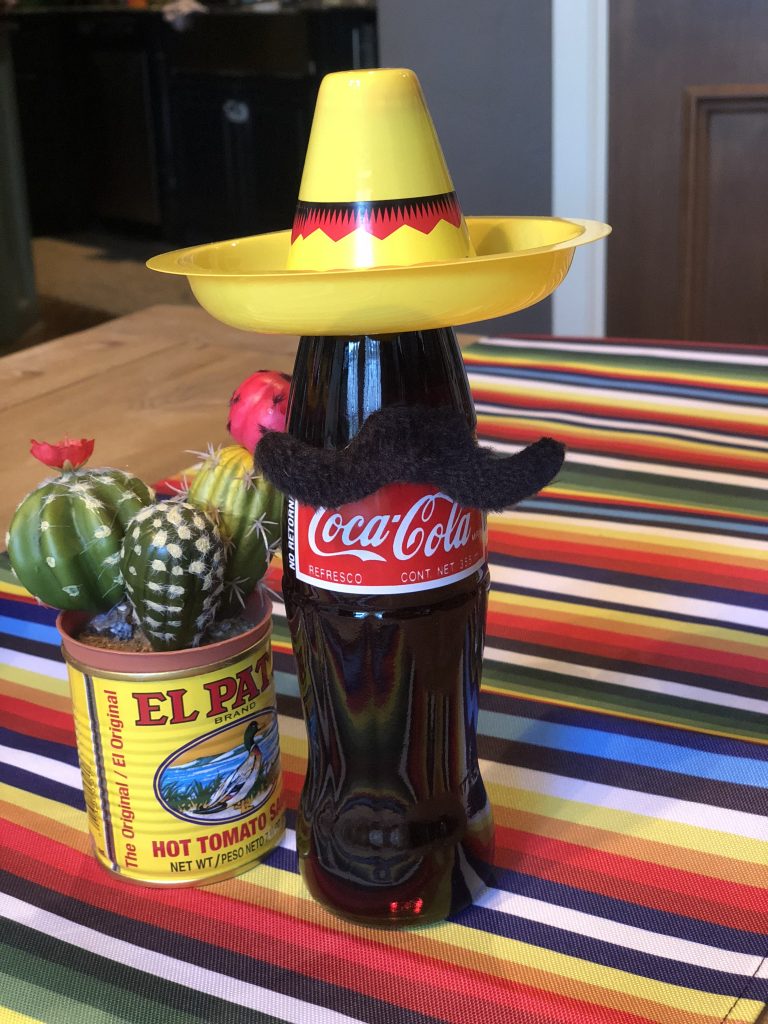 Lastly, we picked up some Mexican Coca Cola at our local grocery store.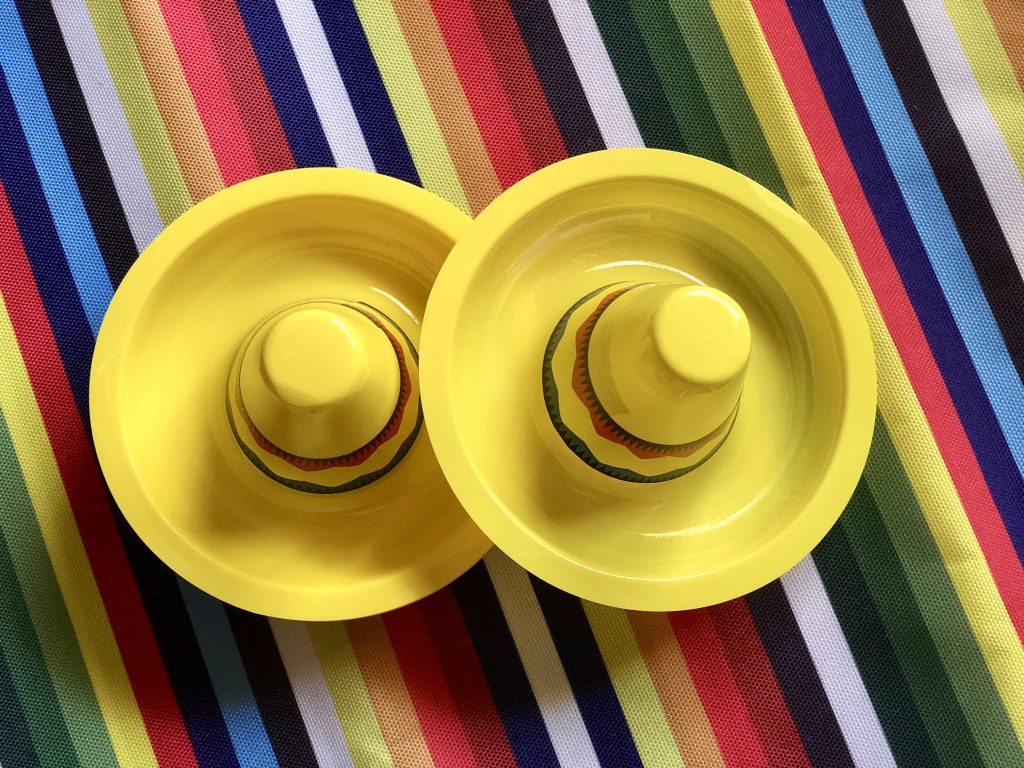 We found these adorable mini plastic sombreros from Oriental Trading Company for only $3.98 a dozen. They are the perfect size to top a bottle.  If you plan your event far enough in advance you can wait for OTC to offer free shipping.  Bueno!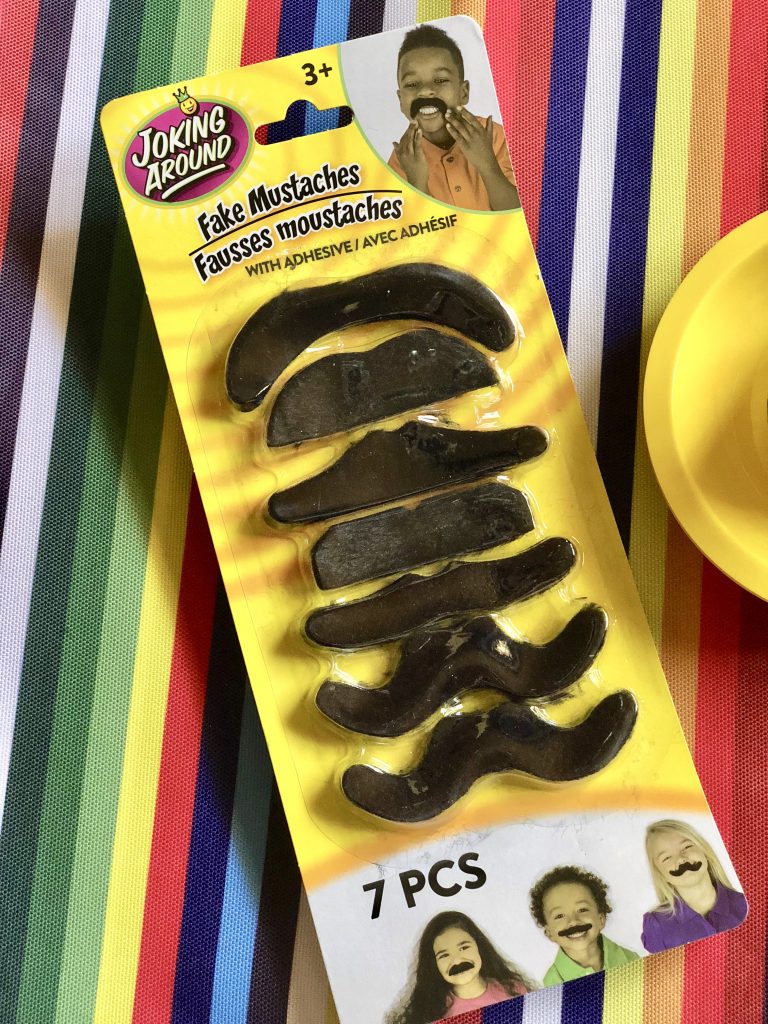 We almost did a back flip and let out a tiny little "ole"  when we spotted these fake mustaches at Dollar Tree!  We bought one for each bottle and of course, plenty of extras for wearing at the party.
Planning on having a fiesta of your own?  Check out our
Cinco de Mayo Table Decorations
Watermelon Aquas Frescas  recipe
Don't forget to follow us on Instagram!