We are LOVING all the cute activities that Miss 5's Pre-K teacher does with the kids.  Be sure to check out her Letter Fairy activity.   This week before Thanksgiving the kids had a class feast.  Each child was asked to bring 25 healthy "bites" to share with their classmates.  We saw these adorable cheese and cracker bites last year on Instagram and knew we just had to make them for the feast.  I'm a total sucker for foods that look like one thing but are really another.  Check out a few of our favorites; breakfast banana splits, caramel apple "nachos", boo-nanas, and breakfast ice cream.
These fun "pumpkin pie" bites are crazy simple to make and healthy too. Your little turkeys are sure to gobble them up!
What You Need:
Triscuit Thin Crips, any flavor
Gardetto's Snack Mix- you only need the ruffled bread sticks, 2 per pumpkin pie bite
Whipped Cream Cheese
Cheddar Cheese (we used Kraft Cracker Cuts)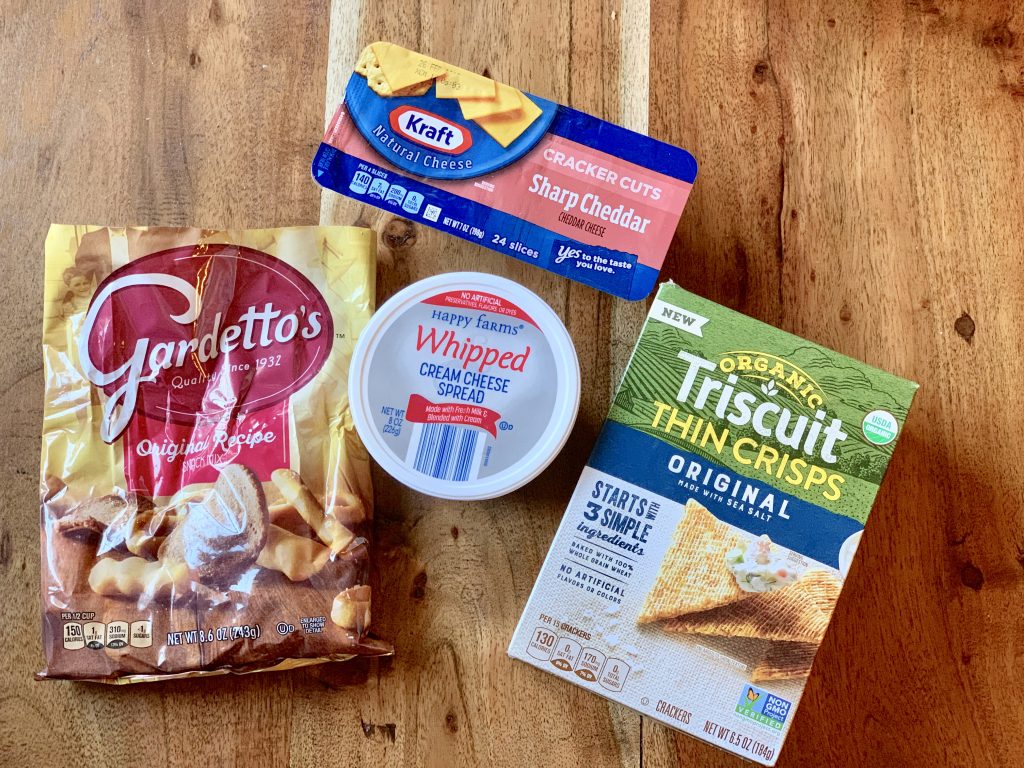 To Assemble:
Cut cheese into triangles, using a Triscuit Thin Crisp as your template.  Place cheese on cracker.  Place whipped cream cheese in a piping bag with a small star tip.  Pipe a small line of cream cheese on top of the cheddar cheese where pie crust would be.  Place 2 ruffled Gardetto pieces side by side.  Pipe a dollop of "whipped cream" in the center of each piece of cheddar cheese.  Done!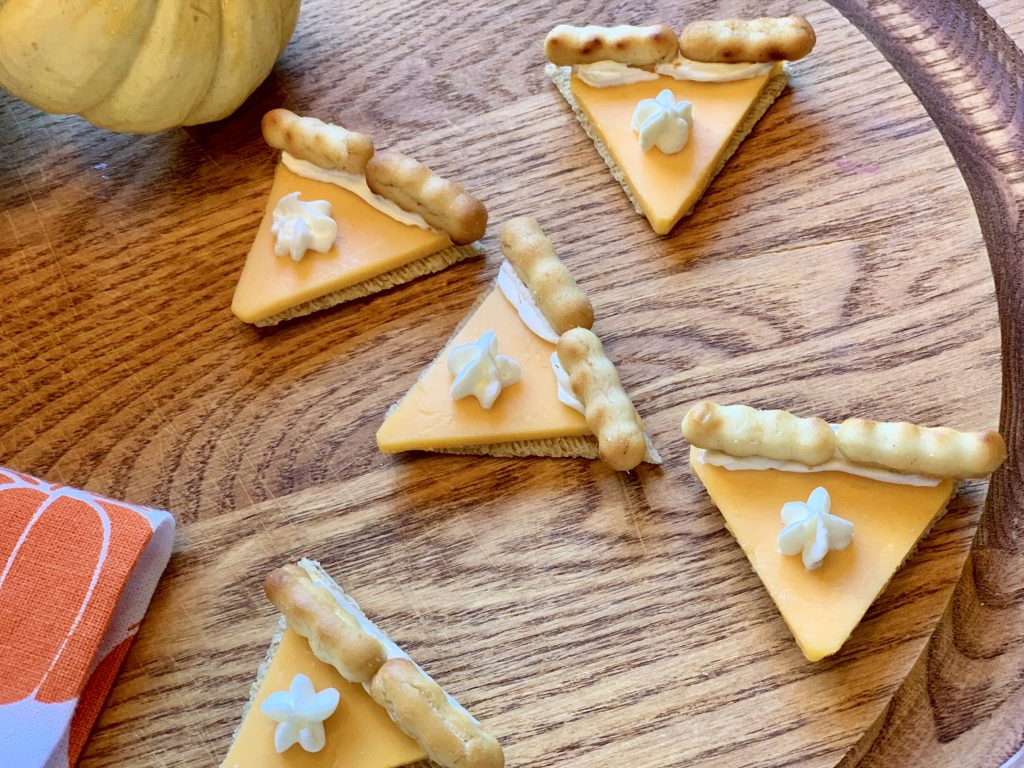 If you like this Thanksgiving recipe idea, check out the following posts: